ROSS' TOP 40 ALBUMS OF 2011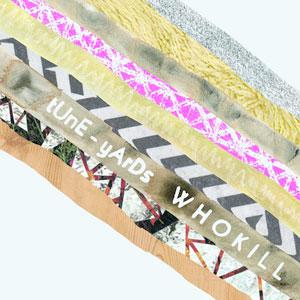 #1
TUNE-YARDS w h o k i l l
Track-by-Track Rating: 7.68 (1st)
Last.fm Plays: 248 (2nd)
Featured Song: "You Yes You"
Armed with only looping pedals, a ukelele, a bass player and two saxophones, Tune-Yards' Merril Garbus really ups the Degree of Difficulty for herself. Still, those few elements are more than enough when combined with her incredibly expressive voice and unbridled creativity.
Even with the glut of music being released these days, there's nothing else that sounds like Tune-Yards out there.
Combining the sounds of rock, punk, hip hop, doo-wop and African folk music, w h o k i l l is one of the most unique-sounding albums of 2011…and my favorite of the year.
Standout Tracks: "My Country" "Gangsta" "Bizness" "You Yes You" and "Killa"